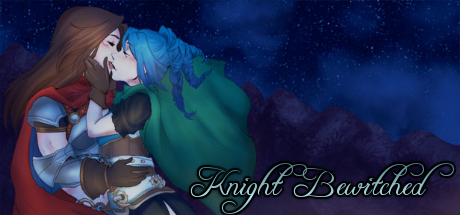 Knight Bewitched
The Knight Bewitched: Enhanced Edition Kickstarter is coming soon!
---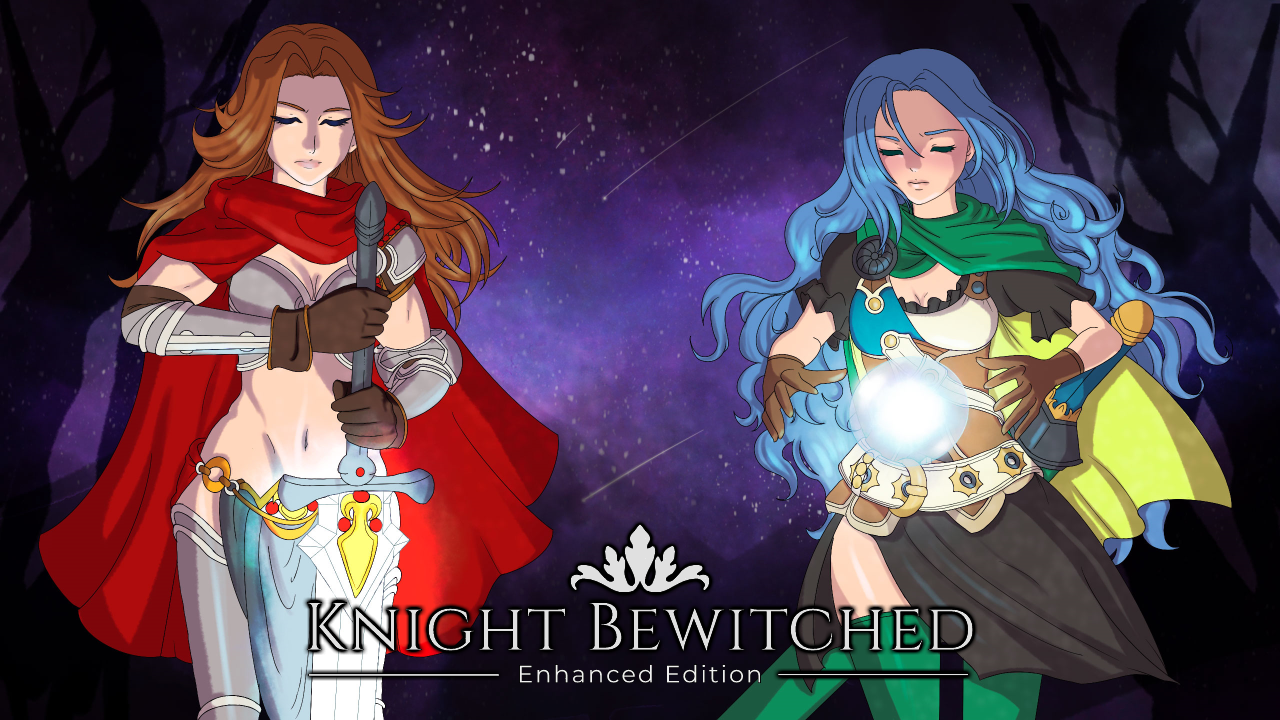 Hello everyone!
I'm releasing a massive update for Knight Bewitched later this fall. I am also launching a crowdfunding campaign on April 19. This campaign is intended to fund:
New in-game art illustrations by artist Rae Stilwell
A mostly-new original soundtrack by artist and composer Jazz Stewart
QA testing and programmers to help fill in gaps from upgrading to the MZ engine
I have a full changelog of all the new stuff coming on the Steam page. Here's a summary:
Knight Bewitched is being ported to the MZ Engine, which comes with many back-end and quality of life improvements such as a new UI, new battle animations, 8-directional movement and auto-saving.
The script, while retaining the same structure, is being completely rewritten. Dialogue flows more smoothly, character personalities and motivations are more fleshed out, et cetera.
Many towns and dungeons are receiving cosmetic improvements, while some are being completely rebuilt from the ground up.
The gameplay is being improved upon with better balancing, new battle mechanics, and customization in the form of charm crafting.
New features include an enemy encyclopedia, the aforementioned charm crafting system, secret areas and rare, powerful enemies called alpha beasts.
New content is being added to flesh out the story. I've expanded upon this in the Steam announcement.
And lastly, art illustrations added to the most impactful cutscenes, a comprehensive player's guide, and a new soundtrack.
If you're interested in contributing to the crowdfunding campaign, here's some rewards you might be interested in:
$15: Digital player's guide and OST: Both of these will be available as paid DLC at the Enhanced Edition launch. At this backer tier, you'll gain access to both as soon as they're finished alongside a copy of Knight Bewitched and your name in the credits.
$20: Desktop Wallpapers: In addition to the above, you'll receive full-size art illustrations and their rough sketches for use as desktop wallpapers or however you see fit.
$25: Become a Statue!: Similar to my Celestial Hearts backer reward, you'll have a randomly generated statue made with your name and a message of your choosing in the Halonia Statue Room.
Bonus physical rewards
US and Canadian backers can add the following physical items to any backer tier (cost includes S&H):
$14*: Cover Art Poster: You'll receive an unframed 11" x 17" poster of the cover art and logo featured in the Kickstarter.
$16*: Physical Copy: You'll receive a physical copy of the Enhanced Edition in a traditional CD jewel case with an 8-page booklet.
You can follow this link if you'd like to be notified when the campaign launches. If you have any questions or suggestions for the Enhanced Edition, feel free to comment or email me anytime at Jkweath@gmail.com.